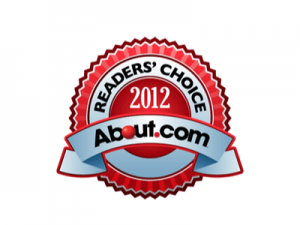 Hello freinds,
This year there will be again a "Best IM" competition organized by About.com. Because the project I work on is such an application, we would be very happy to participate.
Nominations started yesterday and will continue to February 15. Please, spend a few minutes and nominate Brosix in all categories.
Open the nominations page
You should click on each link and using your Facebook account post your nomination. The only version we don't have is Blackberry, so you may not nominate us in this category.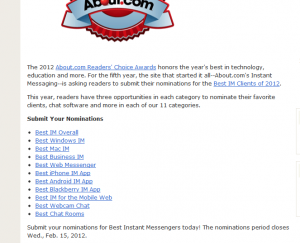 Nominations are the first step. Once we receive enough votes in each category, then we will participate in the competition. The nomination itself is a success. There's no prize–just the joy of participatiig 🙂
Could you also please tell your friends about this nomination?
Brosix is a chat application, very much similar to AIM, Windows Live and Skype, that you probably use. The difference is that I create it together with my colleagues, there are no ads and it is free 😉