It all started in the end of May 2013. A group of enthusiasts gathered together to set up a "lab". The idea was to make a place where people can come and create things together. A place open for everyone, independent of corporations or government.
We have gathered and did it. We were 40 (fourty) people. At that time I did know almost no one of them. Those who I knew I didn't know their names.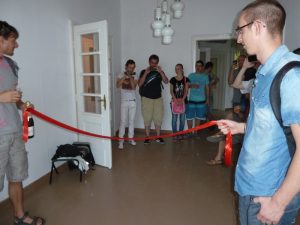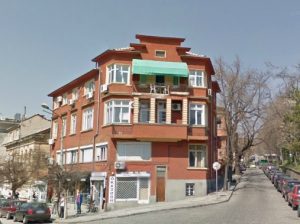 We collected money (our savings, we've got no funding from anywhere). We've looked and rented a wonderful place (140 sq.m.) in the perfect super center, on an incredible place, with a terrace with an amazing view to the hills of the city.
Wired the Internet, found some tables and chairs and settled.
And the club started to function 🙂
Everyone is free to come whenever he wants, to come with a laptop, or a computer, or with freinds. To stay as long as he wants and to create whatever they want. A place open for everyone.
For the past nine months we collaborated for two computer conferences to be organized (PlovdivConf and PlovDev). We organized several courses in computer sciences (there is one running at them moment and few more are being prepared on different topics). These courses were free of charge so far – I repeat, completely free of charge. The students don't pay a dime.
Why do we do it?
Honestly – I don't know. Probably everyone has a reason. I want a place where people like me to gather together and to socialize, to meet new people, to give whatever we know and can to the other (for free) and this way to improve the city.
I have noticed that all Hackafe people are volunteers in different activities for the benefit of the society (in addition to Hackafe).
And another thing I have noticed – in the spring of 2013 there was a Startup Weekend in Sofia for mobile applications. The winner team had a girl member from Hackafe. In the fall of 2013 there was a Startup Weekend in Plovdiv. The half of the winner team was from Hackafe. In January 2014 there was a Game Jam in Plovdiv. The winner team had a young man from Hackafe.
In short, the Hackafe members are exceptional. Personally I feel privileged to be part of it 🙂
What does it mean to be a member of Hackafe?
Even if you are not a hackafe member, you can come to all of the events we organize – conferences, presentations, hackatons, lectures, teachings, trainings or parties.
If you are a Hackafe member, this means first, that you are a member of a community of exceptional people, loving their professions, who want to change themselves, their city and their nation. And second, you will sponsor the cause, because without the money we give every month, this good for our city will not exist.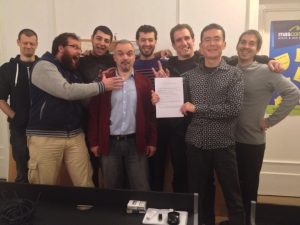 Few weeks ago we have received the official registration of Not for Profit Organization for the Good of the Society "Hackafe". Now we can accept official donations. So, if you or your company want to donate, please contact us 🙂
The Hackafe web site with more information, address and how to contact us
www.hackafe.org
If you just want to be informed what is going on, please like our Facebook page. We regularly post notifications for upcomming events – you are welcome on all of them!
Hackafe on Facebook